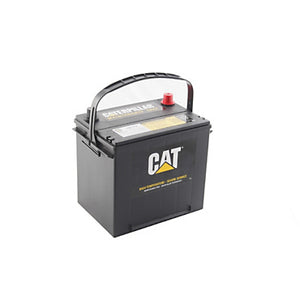 12-Volt 25 BCI General Service Line Maintenance-Free Wet Battery
Description:
Engineered to accommodate customer needs and provide the right amount of power for less demanding uses, Cat general service line batteries are a consistent and reliable solution for a variety of applications.
This 12-volt maintenance-free wet battery offers forged terminal bushings to resist acid seepage and corrosion, full-frame positive grids that provide more current to terminals for starting power output and full-frame negative grids that help eliminate shorts. The high-impact polypropylene casing reduces case flexing and breakage, while flame-arrestor safety vents prevent accidental sparking from entering the battery.
This battery offers 625 cold cranking amps, 95 reserve capacity minutes and 45 amp hour capacity. It features silver calcium alloy grids for resistance to high under-hood temperatures.
Offering similar construction as the Cat Premium High Output line, the General Service Line batteries outperform many other alternative battery lines, offering reliable power without sacrificing quality for price.