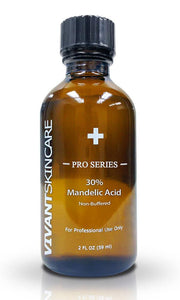 pH Range: 2.00-3.00

Skin Types: Combination to Oily.

Treatment Type: Aggressive.

Purpose: Removes dead skin cells, boosts skin lightening programs and releases acne impactions. The additional exfoliation caused by the Mandelic Acid allows your topical skin care products to penetrate better resulting in smoother, clearer skin. May be used before a microdermabrasion.