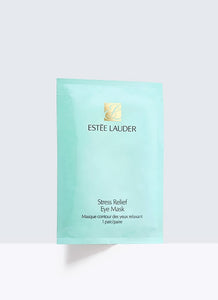 A revitalising, 10-minute mask treatment for the tell-tale undereye area (10 packettes per box).
The perfect treat after long days, long nights, in-flight or whenever you need to "de-stress."
Pre-moistened pads hydrate and soothe skin with targeted anti-stress and anti-fatigue ingredients, including Aloe Vera and Cucumber.
Pads are sealed 2 to a packette and are applied under each eye.